Content marketing is any marketing type done with creating and sharing of media and content for generating traffic. A marketer uses the forms of news, interactive videos, white papers and case studies, tips, downloadable e-books, infographics, text articles, images, etc. It is used to take business advantages. Learn more at Wikipedia.

Google have changed its algorithms several times and we are evident that content is increasingly important over time. People are asking more and more questions on Google. You need to provide their answers on your website if you are serious in online presence. While many great companies use content in their marketing strategies, why don't you use content marketing as a way to your advantage to increase online presence?

From my experiences as a copy writer or content creator, I have learnt a lot about the need of good content for a site and the importance of content marketing strategy to attract traffic and improve conversions. Think yourself, "How will visitors land on your website leaving other thousand websites in your market space?" Use great content Google loves. Put the content people are searching on your website. Spend here a few minutes of your valuable time to learn about which content you need and how to put on your website.

Know how important your content is for your website

The content on your website is the major factor that determines your success. If your content is good and satisfied to customers, conversion will increase. If the content has values, people revisit your site and they will even recommend to others. Great content also attracts links from other websites. If your content targets the right audience and make them happy by answering their growing questions, you will achieve your marketing goal.

The primary purpose of content marketing is to get new customers. It builds traffic and turns into sales. It builds your reputation in the online world. All you need to do is fulfilling the need of customers in your market. Make your site a resource place. Educate your customers with your content about the products or services available in your website. Discuss their problems to bring to your solutions and keep them connected.

Today information is currency. If you create a valuable content for the end-users, they will pay.


Google loves high quality contents. Good content ranks high, increases traffic and create better ROI.


Content marketing builds trust and authority in your niche.


It is sharable.


Consumers want to know about a company through contents rather than ads.


Audiences spend time reading content of their interested brand.


Content marketing involves less cost.


It is useful in accelerating inbound marketing.


It promotes brand awareness.

Some Facts about Content Marketing:

As per the April 2013 report from US marketing and advertising executives, 70% of brands and 77% of agencies used content marketing for advertising purposes during the previous year.


Sources of content are different. 58% of agencies said they obtained content from the media they purchased. Clients accounted 49%, the second most popular source. Contents from content creators are 37% and internal entertainment divisions 23%.


In January 2013, a study by CopyPress showed that the most marketers used featured articles (62%), videos (52%) and white papers (46%).


Ninety one percent of B2B companies invest in content marketing.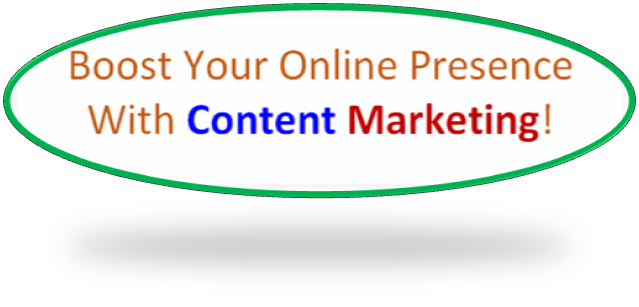 The web has been changed a lot. The significance of good content is increasing.

Recently, Google released Penguin 2.0 update and penalized websites seriously emphasized on link building. Read our article about Penguin 2.0 update and the new world of SEO. It is not the time to fill your pages with keywords. Make your site a wonderful place and give your visitors worth visiting. Don't use your space for low value stuffs. Instead, fill with more and more good content for users. You will be amazed with the increasing traffic and conversions.

Scan your website. Are your pages for human or for search engines?

In the past years, webmasters tried to fill your pages with good keywords to rank high on search engine results. Now, Google is constantly trying to remove those low quality pages from its search results to provide its users with original, high value resources. So, the importance is the use of content marketing strategy seriously defining your content for the targeting audience.

If content marketing is done rightly, you can see the following key benefits from it:

It narrows down your audience.


It results in conversions and follows more conversions.


It gains returning visitors.


It helps search engines specify your website to stand out.


Frequent updates with quality content help improving search engine rankings.


It shows you which strategies are working and which not.

How can you check the effectiveness of your content marketing strategies?

Google Analytics shows useful data about your content strategies. The Analytic data can show which content drives more traffic, which one receives no visitor. You can easily identify the pages with high bounce rates. You can also see long tail keywords used by visitors you never thought of. With the help of Google Analytics, you can track click through rate; the Analytics Kissmetrics can tract visitors' behaviours on your website – who did what, when and why. You can use different versions of a content to test its effectiveness.

With your content, you can set up your goals at Google Analytics and see how visitors interact with the content. You can tract the records of the entry points to your website, the exit pages, the duration of time spent on a page, etc. You can find out how many entry points are there in your website. By analyzing your site's data found from Google Analytics, you can improve the weak areas in your website to improve conversions with the content marketing strategies.

Make your website a resource site with Content Marketing

If your website is a resource place answering and educating with the content people are looking for, your site will make all the difference. See the Analytic data. You'll find the site performance is increasing.

Content Marketing is not limited to plain text. You can use images, videos, presentations or any media that help the relevant audience in finding the solutions they are looking for. So, you can use it to boost traffic and conversion.

Call to Action is a kind of content marketing. Here, the marketer or site owner offers something to the visitors to do something (like Sign Up) to convert it to revenue. Images or something are used in Call to Action.

In content marketing, infographics is also used to get more exposure and attract the targeting audience. Infographics is a graphic visual display of information to be understood at a glance.

How to win your audience with Content Marketing

You can use various ways in your content marketing strategy. Do it to your advantage. You may utilize content marketing in whatever way you choose. But keep this in mind – establish a connection with your audience fulfilling their requirements or answering questions and bring them to your website. That is the success secret.

Need quality content for your site or blog? Hire experienced writers.

By NIGCWORLD Jobs