When you want to make serious money online, you need top products and services to sell or promote. But, what to do if you don't have any popular product or service to sell online? Here comes the affiliate marketing. There are several affiliate programs you can join free. You can join some of them and select best products to promote on your website. Get or create a banner or link to place somewhere on your page. When visitors click on the affiliate banner or link, it sends them to the merchant's website. If a visitor buy a product or do something as the merchant wants, you get commissions. Though it seems easy as you might think, making money with affiliate marketing requires time, efforts and money. You need to choose one of the best affiliate programs. You need lots of buying traffic on your website. You need to design your pages to create a buying mood in the visitors' minds.

In the following, I have listed 6 best affiliate programs recommended by many affiliate marketers and reviewers. Join one or two of them. It's free. Then, start promoting on your site. But just by copying and pasting the affiliate codes in your site pages can't realize your dream of making enough money. There are many people who can earn thousands of dollars per month while there are others who can't make $10 a month. It is due to the difference in the ways of product promotion. So, it is recommended to read some Best Affiliate Marketing Books. The books will help you work easily and turn your efforts into money very quickly.

Check the following top affiliate programs:

Owned by ValueClick, Inc., it is said to be the largest affiliate marketing network. When we reviewed Commission Junction (CJ), we found that it has everything we are looking for. So, according to our observation, Commission Junction (CJ) is the best affiliate program out of others.


Top features of Commission Junction:

An email system that allows affiliate marketers and advertisers to correspond with each other.


Notification system when an ad is expired.


Easy ad management and tracking for several site owners.


Payment options through check or direct deposit. Monthly payment frequency or the threshold of $50 for direct deposit and $100 for check.


Real time and easy reporting system.


Free to join and user-friendly interface.


Easy search options of advertisements.


Very good help and support system.

2. LinkShare

LinkShare is one of the best affiliate programs with a large number of affiliates and advertisers. It has great features to draw customers attention. We found that it has an excellent selection of merchants providing the desirable options for affiliates. But we found that they give a bit low commission as compared to others.


Top features of LinkShare:

They use Bentobox that helps affiliates create tracking links and coupons easily to attract customers and turn into commissions.

Near real time reporting system that can be customized as publishers like.

Easy and quick signing up and well navigation system for affiliates.

User-friendly search options by categories, products, and advertisers.

Good help and support system through phone and email. They have also a central location for support.

3. ShareASale

Our third choice of affiliate programs is ShareASale. It provides easy-to-use features to promote products. It has more than 2500 merchants for affiliates. Its real time reporting shows affiliates increasing commissions as minutes pass. But its product search options are not satisfactory.

Top features of ShareASale:

Resources to find promotional offers and lucrative commissions.


Make a Page feature allowing affiliates to select any products of choice and copy and paste the code in their page to promote.


Customizable reporting system.


Commission options in pay-per-sale, pay-per-lead or pay-per-click programs.


Easy sign up and approval next day.


Merchant sorting by a 7 day EPC, a 30 day EPC, alphabetically by name, sale commission amount, lead commission amount and hit commission amount.


Help and support system through submit ticket system and frequently asked questions.


Good affiliate system without scams.

Amazon is a trusted name to people worldwide. Amazon Associates program is known for easy conversion and good reporting interface. In Amazon, there are millions of products to choose for promoting easily.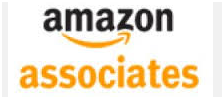 Top features of Amazon Associates:

With aStore, affiliates can build their own store by selecting the products they want to include.


Affiliates can link to any product page or category to promote.


Good reporting options; Affiliates can view the reports of any date range for link-type report, orders, misc. referrals, earnings report, daily trends or tracking ID summary. But reporting is not real time.


Free and easy sign up process.


Product search options are good and easy.


The number of products to promote is limitless.


Support system is excellent through contact form, email and phone.

oND offers more than we expected. But communicating through customer representatives is only through email. Their user interface makes everyone easy to make money with their affiliate program.


Top features of oND:

Affiliates can create a coupon RSS feed to their websites.

Community toolbar allows affiliates new information, handpicked links, desktop alerts etc.

Reports can be viewed through cell phones.

Easy reporting to view performance, links, commission, transaction, product, link error, sales, program trend, product sales, product sales by product and payment.

Search options by product name or information, category and by advertiser.

Highly recommended affiliate program mainly for software products.

6. ClickBank

ClickBank is a well-known and great commission affiliate network. Affiliates can get numerous digital products like e-books, software and membership sites to promote. They pay up to 75% commissions.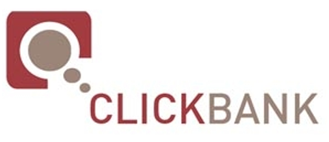 Top features of ClickBank:

Affiliates can promote in 4 different languages.


Payment in 13 currencies, weekly or biweekly.


Affiliates can promote the products in almost every country.


ClickBank HopAd Builder, extremely helpful in creating ClickBank ads.

Good reporting system to check earnings.


Easy product search options.


They only offer email for support.

Which affiliate program have you joint? Do you have any feedback? Your comments are most welcome.

– by NIGCWORLD Jobs